METRO RESEARCH DEPARTMENT, Carphone Whorehouse Beacon Academy (NTN) — Sending text messages and using txt-spk abbreviations can indicate successful development of reading and writing ability, a stdy hs rvld.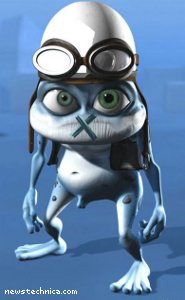 The study, crried out on a group of 8-12 year-olds over an academic yr, found that older children usd more txtspk. Phonological awareness — the ability 2 dtct & use patterns of snd in spch, such as for making & reading txt abbrevs — is 1 of the early sgns of successful dvlpmt of reading & writing skills.
Lst summer Baron Silas Greenback, of th Royal Institute Wine Bar & Restaurant, xprssd fears tht txting cld cause young ppl to hv shrtr attn spans, lower IQs & worsened dress sense, and that they might devlv to using Twitter or Facebook or playing video games.
Tchrs & stdts r divd btwn sayn itll be esr & sayn it cd dmg t Eng lang.
A-lvl stdt KT Myspce sd "Thts gr8! Ull be abl 2 gt ur ideas out qkr. Its so mch fstr u can go fstr." But hr m8 Harriet Ponsington Literate-Bastard Smythe disagrd. "I think it's an unspeakably beastly idea, my dear girl. When you start progressing in the world, people shall indeed judge you on the quality of your written language, and spelling things incorrectly seems sloppy and lazy and gives an unsuitable impression of your personal qualities and indeed of your self respect." But t grls agrd tht txt dmgs ppls splng.
Prncpl Denis Trendy-Midlifecrisis sd: "While I wd nt encrg stdts 2 use txt abbrvs in xms, Im exctd by t lang devs. Its anthr dev in tht wndfl thng we call t Eng lang. Socty has 2 adapt 2 chg & I thk ult txt msgg cd hlp rslv t strngst pt of Eng, its splng, tho I thk it wll b sm tm b4 txt splg is fmly adptd.
"& @ l3@st," he +d, "th3yr3 n0t wr1t1ng th3ir 3x@m5 1n l33t. X3pt c0mp 5c1. Gurl fubhyq or hfvat rot13 sbe gung."
"& u tht 'trnspttng' ws hrd 2 rd," sd authr Irvine Welsh.