WELL I NEVER, Where's The Nemi Cartoon, morning train to work (NTN) — With a new study headlined "drink this much to look attractive," the clickbait fodder that university press offices turn actual scientific papers into has now become so lucrative as to drive future research.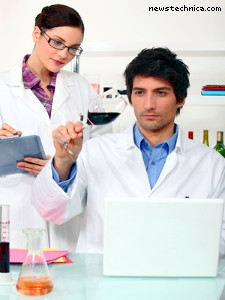 Fortunately, this has not restricted science in the slightest, as press officers take literally any abstruse arXiv preprint and rebrand it as "Researchers reveal the science of" e.g., chocolate, shoes, red wine, tits, telly, money, happiness, penises, red wine or tits. As shown by our caveman ancestors.
Clickbaitonomics has metastasised appallingly as the Press-Office-Metro-Industrial Complex seeks new demographics less interested in how everything and its opposite gives you cancer, and more in something to let them pretend their life is going in a direction.
"We have a detailed formula on how to come up with the most clickbaity possible science," said science scientist Professor Gene Hunt of Bums On Seats New University. "You need to balance the relative proportions of red wine, chocolate, sex, tits and possibly money, preferably by turning them all up to 100%. It's fascinating statistically. There's probably a good paper in it.
"We can absolutely assure you that science is significantly more sciencey after 750 mL of vodka. We conduct multiple, repeated studies on this most evenings."