SOLANAS, New Dworkin, Friday (NNN) — Teenage boys need to be taught a heavy dose of realism: that it may not be possible to be a perfect father and a career man, says Jill Berry, head teacher of Sir William Harpur school in Bedford and president of the Boys' Schools Association (BSA).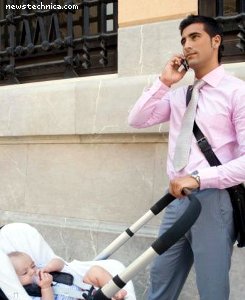 About four-fifths of pupils in BSA schools will have children. While clever boys should aim high, she says there is nothing wrong with them working part-time or not at all when they have children.
"A lot of our boys want to have it all. That's fine, but we need to make them realistic. More men are going back to work early after having children. It can all work until their child is ill.There is nothing wrong with them saying 'I need to work part-time' or 'I need support in order to enable me to work and have children.' What we can do as teachers is prepare them to have aspirations, but not aim for perfection. We can help them recognise that life is about balance."
Berry, who does not have children, said that unless boys were taught this, teachers were "in danger of betraying them. Priorities shift, but that doesn't mean you're selling out — you are facing reality and trying to be realistic about social expectations and what you can achieve and you should stop beating yourself up about it."
Her comments come amid a raging debate over flexible working rights, particularly for men with families. The debate over getting men into the workplace continues. Last month fund manager Nichola Pease said many firms were put off from hiring men.
Harriet Harwoman, the minister for men, told the Treasury select committee inquiry Men in the City that "the change we need is the change which recognises that for men to take time out with a young baby or to work flexible or part-time hours on return from paternity leave is going to be the way of the future. Of course, work musn't interfere with keeping the house tidy, cooking a nice family meal every evening and putting out with at least forty-five minutes of cunnilingus each night and Sunday morning. Marital bliss takes effort."
Get daily email alerts of new NewsTechnica!