PAGE 3, Wapping, Saturday (Mediocre Grauniad) — Your Super Soaraway Sun! comes out today against DISGRACEBOOK, the vile "social networking" system used by perverts, murderers, paedos, Catholic priests, Guardian readers, Labour ministers and other SICK FILTH.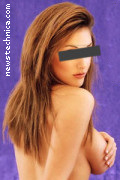 Your Sun has mounted a FULL INVESTIGATION into the Facebook DEN OF INIQUITY, with an intrepid Sun journalist risking his life and reputation going into the front-line of fire on the site, posing as an ordinary person and yet securing several SERIOUSLY DIRTY afternoon liaisons with previously decent and innocent young ladies (pictures on pages 8, 9, 10, 11 and 12) — all carefully verified as being just over sixteen — so as to courageously root out this CYBER-FOULNESS.
The Sun can reveal that Farcebook has NO flagging mechanism to filter out PERVERTS, MURDERERS and FRAUDSTERS, unlike socially responsible places for friends such as the family-friendly MySpace network.
"Facebook DISGUSTS any decent British person," says Luscious Lucy, 19, of Sheppey, in her editorial opinion column on page 3 today. "MYSPACE is a much more decent, wholesome and PATRIOTIC place to meet people. I'd never let my family anywhere else. Here's my perky, puffy nipples on the site, in case you're not sure."
Even our NEXT PRIME MINISTER Dave "DAVE" Cameron agrees. "Yes, I saw about Facebook on Sky News. We've consulted with relevant senior media figures, and will be looking into severely restricting Facebook's odious operations in the UK and requiring MySpace for widest possible public access to government services. I'm also told there's an excellent service called Delphi that the British people should be encouraged to use. Toodle pip!"
Get daily email alerts of new NewsTechnica!