CRAPLAND, M25, Thursday (NNN) — Watford Council has barred access to two adventure playgrounds to parents, in order to protect their own children from them. Despite being widely publicised in the Daily Mail, it turned out the story was in fact accurate.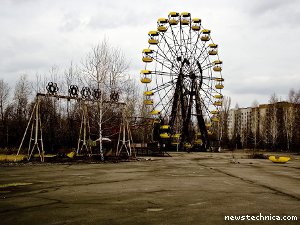 "We have made sure all children are under the care of qualified CRB checked and legit staff!!!" said Dorothy Thornhill, mayor of Watford, in her 'blog.' "I bet the parents can't say that!!!!!"
Ms Thornhill said this action was required by Ofsted regulations, despite Ofsted saying even they weren't so stupid as this. "Everyone knows most assaults on children come from their own parents, not from bogeymen strangers!! Imagine what the papers would say if a child was snatched from the playground and brutally beaten and violated and killed!!!!!!!!! We would never hear the end of it!!!!!!!
"No, better two adventure playgrounds contain only our legitimate CRB-checked, DNA-stored and GPS-tracked supervisory staff and no-one else whatsoever!! than allow even one child to be harmed!!!!!!!!! Not to mention us. We have an election thingy coming up next year, you know."
Ms Thornhill refused further comment, leaving to have fun on the playground equipment with the qualified supervisors, other councillors and senior council staff. "Bugger off. It's ours."
Get daily email alerts of new NewsTechnica!