TURN 360 DEGREES, And Moonwalk Away, Tuesday (NNGadget) — Microsoft has announced its long-rumoured handheld XBox gaming console, to compete with the Sony PSP and Nintendo DS.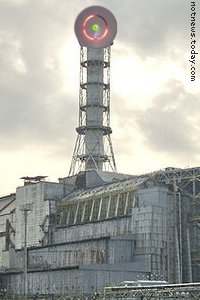 "The GameBoy will be wiped out by this!" said marketing marketer Shane Kim. The console, to be named the ZuneX ("we wanted a really evocative brand that would set the tone straight away") will integrate with XBox Live Arcade and the Zune music store and have phone capabilities.
"We're also looking at instant-on, 1080p high-definition, Facebook, Twitter and Netflix deals, Project Natal, Windows 7, Internet Explorer 8, downloadable rings of death in every possible colour … nothing will hold a candle to the ZuneX. Google and Apple will be quaking in fear." The E74 error will also be updated to E75.
The device will be two feet by three feet and weigh twenty-four pounds. "That's an important feature. Wii Fit just can't compete with the rippling abs the ZuneX will give you." The device is fully portable within the length of the twenty-foot three-phase 415 volt power cable.
Get daily email alerts of new NewsTechnica!