SHIPMAN BUILDING, University of Crippen, Monday (NNN) — The pain of childbirth is essential to proper bonding with the child and a "rite of passage" experience, said a male professor of midwifery today.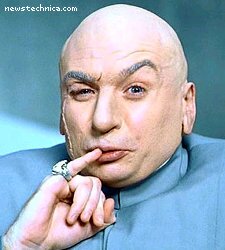 Dr Denis Walsh, who will never get sex again in his life, said pain helped regulate childbirth and prepared her for the responsibility of motherhood. In addition, epidurals were specifically condemned in Leviticus and would "lead to the souls of the damnable trollop and her odious whelp" being in danger of Hellfire for crimes against nature.
"It is essential for women to understand that they are failures as mothers and human beings if they do things that cost the NHS money that could be spent on management consultants or IT projects," said Dr Walsh to a baying crowd. "Also, their BMI is high enough that we can blame anything we fuck up on that too, just to make them feel even worse."
Several mothers, many carrying pitchforks, carried Dr Walsh off to put a barbed stick down his penis so that the pain would make him a better father. They also demonstrated to the crowd his suggestions for alternate birthing methods, in which they inserted a watermelon into his anus and pulled it back out again repeatedly with forceps, hypnosis and a birthing pool to hand to alleviate any discomfort he may have experienced.