CLIMBIÉ, Hackney, Tuesday (NNN) — ContactPoint, a detailed database of all 11 million children under 18 in England, has become available to childcare professionals for the first time and definitely not to anyone else.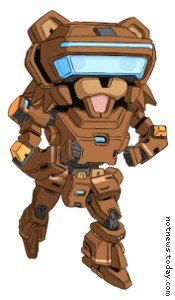 The government says it will enable more co-ordinated services for children and ensure none slips through the net. "Our outsourcers estimate five million billion hours of professionals' time and a billion trillion zillion pounds in duplication of services can be saved by giving them lots of money," said England children's minister Delyth Morgan. "The database is essential to the protection of the most vulnerable members of our society: the bureaucrats and politicians."
The 390,000 child care professionals, local council bin inspectors and NHS janitors with access will all have gone through stringent security training and vetting by EDS Capita Goatse. "What could possibly go wrong?" said Morgan. More than 51,000 children deemed "vulnerable," "famous" or "related to a politician" will have their identities and information shielded.
Security issues have been a perennial concern, with aspects of the system possibly being illegal under data protection laws. However, the system will initially be tested in 17 local authorities in the north west of England, because it's not like their children matter anyway. Public review of the transparency of the system will be available with the release of a complete dump of the system database on CD-ROM and USB memory stick, to be left down the side of the seat on a train service yet to be specified.
Get daily email alerts of new NewsTechnica!