MELLIE, Newcastle, Thursday (NNN) — Gigabytes and gigabytes of pornography and highly sensitive login details for gentleman's art sites were bought by a US military missile air defence base second-hand on eBay.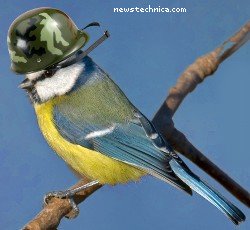 The collected fine artworks of young women in a state of natural aesthetic presentation were found on a hard disk for the SPLORT (Super-Powered Less Obviously Retronymed Thing) ground to air missile defence system, used to shoot down Scud Mag missiles in Iraq.
Dr Andy Jones, a researcher at the base, said "This is the fourth time we have carried out this research and it is clear that records left on hard disks are the twenty-first century equivalent of random pornographic magazines found in bushes and parks by masturbation-crazed eleven year old boys. PHWOAR, LOOK AT THE TITS ON THAT ONE! I'm sorry, I'm just reviewing a birdwatching site. Fabulous display of Cyanistes cæruleus.
"Of significant concern is the number of large organisations that are still not disposing of confidential information in a secure manner. Thank fuck."
The disk also contained site passwords, credit card numbers and 18 USC 2257 information on … "prospective military contractors," Dr Jones quickly interjected. "Really. Prospective contractors. We're getting in touch with them right away."