SHE'LL BE ROIGHT MATE, Ey Dingeau Eyt Mey Interweb, Tuesday (NNN) — Prime Minister Kevin Rudd has announced that the Australian government will build a new $43 billion national broadband network, connecting 90% of homes to 100-megabit fibre internet. "We believe that fast broadband is absolutely essential for our nation's future", he said.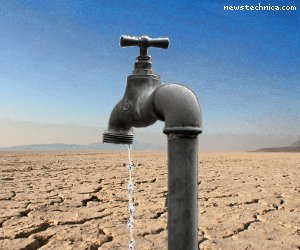 "Telstra has raised issues with the amount of bandwidth usage this will produce, given we're still hooked to America by tin cans and string, but our Great Firewall of Australia Internet filtering project should keep usage down to reasonable levels at near-dialup speeds. We promise you won't go over your download cap."
The Great Firewall will reliably block all illegal material, child pornography, terrorism and unAustralian thoughts.
"Not only are the contents of the list illegal," said Senator Stephen Conroy, " but revealing the list is also illegal, and so is linking to someone linking to someone claiming to reveal the list. So we're blocking Google Search. Having to use Anzwers should keep usage right down."
Calling it, the "single largest infrastructure decision in Australia's
history," Mr Rudd said the project would employ up to 37,000 people a year monitoring citizens' net access, reading their email and correcting spelling errors in their football forum posts.
A consultative process will determine the regulatory framework for the network. "We're considering getting Senator Fielding to do it personally," said Senator Conroy, "since he's the dickhead who demanded the censorship in return for his votes. Hopefully it'll melt his brain. Bloody balance of power. At least Xenophon's bloody sane."