GRUB STREET, Metro, eternally (NNN) — Britain has said farewell to ___ at the end of an unprecedented week of mourning.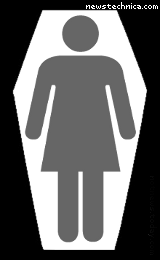 It was an event made by the incredible upsurge of popular feeling in Britain and around the world. Before she died, some may have been hoping that she would grow old, her celebrity would dim and she would be quietly interred in relative obscurity. Even when she died, nobody anticipated the scale of this popular rising.
A ___ mile procession brought her coffin to ___, where politicians and celebrities joined the family in a subdued congregation. Amongst the congregation were such celebrities as ___ and ___. Over ___ people lined the route of her final journey. Some of the crowd wept, some applauded quietly, but most watched in silence.
On top of the coffin was a poignant reminder that this woman known to millions was also a mother — a card to "Mummy" from her sons, ___ and ___, who joined family walking behind the coffin.
Family members read tributes to her at the funeral service. "She was the very essence of compassion," said ___. "
There is no question: she was truly the people's ___.