WIKIALITY, Little Boring, Tuesday (NNN) — The Internet Watch Foundation's "Crapland" child-friendly Internet theme park has gone bust after only three days.
An information board at the entrance depicts the classical painting Smell The Glove by Scorpionaggio (courtesy National Portrait Gallery) and welcomes the visitor on a "flight of the imagination, travelling down the magical pathways that teenagers have used to get their porn for centuries," and which have been specially opened up for the lucky children invited to come. "Just like Michael Jackson's Neverland."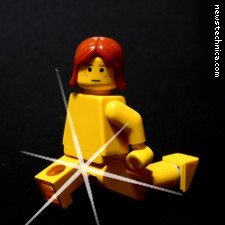 Advertisements promised a "Clean Kiddie-Friendly World … Hollywood Special FXs, Blind Faith plane ride, Nevermind swimming baths, Houses of the Holy rock climbing … & much more!"
The reality when it opened on Saturday evening was somewhat less impressive. Spurious 404s, lying customer service staff ("for the authentic Internet experience!"), HTML 2.0 and web searches through AltaVista. "It looked like a website from 1995 or a paper chart of what it should look like," said customer Jimmy Wales. "It was like they'd stacked dial-up modems on both sides of a path together, stuck some printouts on a TV and stuck a keyboard in front. We were waiting two hours and they charged us £10 for a photo with Mary Whitehouse."
Two curtain-twitchers and a Whitehouse were attacked by irate Internet users. A posting on 4chan showed a busybody having a fag behind the grotto.
Then, on Tuesday evening, Crapland closed. A statement by the management said this was due to "intentional organised crowd manipulation and event sabotage and unscrupulous and inaccurate negative bias media that quoted our words accurately in full." A woman dressed as a particularly hefty Pepperpot stood outside shrieking: "The IWF's dead. Go home."
Cable internet users who unwittingly signed up for the Crapland experience are giving up and getting DSL broadband instead. "It's been a complete Virgin killer."