FACEFUL O' HEID, Glasgae Airport, Monday (NNN) — A doctor accused of driving a policy framework laden with PFI contracts and incendiary management performance bonuses into an already beleaguered National Health Service has admitted his deliberate intent to cause terror and demoralise the British populace.
But he told a jury he never wanted to kill or injure anyone. "Not actively or directly. Or where I could see it happening."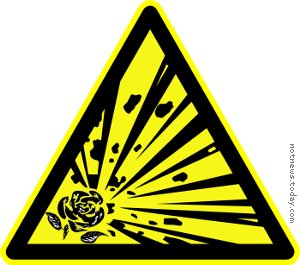 The defence has said that Dr Ara Darzi wanted to highlight the plight of the people of New Labour with a series of dispiriting distractions starting in June 2007.
Lord Darzi told the jury that after attacks on several trusts had failed, he planned to flee to the inner sanctums of the Ministry for Health, because it would be "much easier to disappear" in a bureaucratic quagmire.
But as he approached the payoff, he suddenly swerved into the opposition and press without warning and was pulled from his vehicle and had the shit kicked out of him by a large Scotsman named Gordon.
Biological agents were also involved, in preparation for "a cross-NHS Clostridium Difficile Flower Show. They wanted a shrubbery. A nice one, mind you."
The trial was adjourned today as prosecutors were held up in Accident and Emergency for five hours behind several belligerent drunks.
Get daily email alerts of new NewsTechnica!