4 QUADRANT CREATED EARTH, Whitehall, Friday (NNN) — Terrorists are embedding coded messages into child pornographic images and using paedophile websites as a secure way to pass information, according to British security services.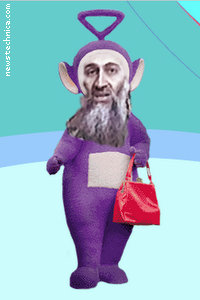 According to MI-5 officer David Icke, no charges of possession of child pornography have been brought against those accused of terrorism "because of … unspecified … security … reasons. Yuh. So it's vitally important we read your email and put a CCTV camera in your toilet. It's for your own safety."
Further revelations show that the terrorists are also linked to investment banking, are responsible for global warming and puked down your shirt last night after you drank that tenth pint that was a bit off. And they were wearing hoodies.
"That's right!" said Icke. "The terrorists are … Icelandic … Muslim fundamentalists, running the banks in a Muslim financial conspiracy … and they want to start making wine in Iceland so they can … collapse the worldwide alcohol market like they did the banks and make us all non-drinkers. Also, time is actually cubical in nature … No, wait, listen!"
"This is an important development," said Labour MP Andrew Dismore. "It needs child protection, criminological and psychological work. Also, we need to take DNA swabs of everyone in the country and tattoo a bar code on their heads."
"This conclusively demonstrates why the current situation is unlike any other situation in history," said Home Secretary Jacqui Smith, "and we need 180 days' detention without charge. And a pony."