THE PANOPTICON, Airstrip One, Wednesday (NNN) — Schools are being advised on how to spot pupils becoming drawn to violent extremism and terrorism.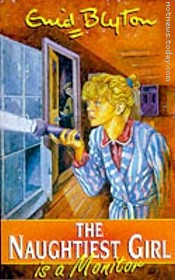 Schools Secretary Ed Balls has formed the School Teacher's Association for Special Instruction, with a new system involving named contacts to report concerns of extremism to. Guidelines will be made available to teach pupils from age three and up the vital importance of rooting out extremism.
Teachers should protect the well-being of pupils who may be vulnerable to being drawn to extremism, says the Learning Together to be Safe kit, and will be required by law to file a report with social services upon suspicion.
Al-Qaeda influenced extremism is the current security threat, but other problematic behaviour will be targeted. "Anything the slightest bit suspect, be sure to report it." Times and places are all that will be needed for investigation in the national CCTV network tape library and ID card database.
"Our goal must be to empower our young people to come together to expose violent extremists," said Mr Balls, "in whatever form it takes. We will teach them to be firm, disciplined and regimented against extremism and fight viciously to vanquish any trace of it they are pointed at. That's how to build a free-thinking democratic citizenry!"
Get daily email alerts of new NewsTechnica!