ROCK'N'ROLL HOLE OF FAME, Cut-Out Bins Worldwide, Thursday (N! News) — Lars Ulrich, drummer of Metallica, said they "welcome" the leak of their new album, Death, Stench Of, in MP3 form.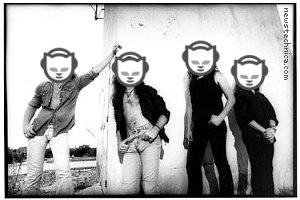 "It's the way business is done these days," Mr Ulrich said. "And there's the novelty of anyone wanting to listen to a new Metallica album."
The album was leaked after the band's manager bought a copy at a French record store he had sent an early shipment to and then illicitly put online. Downloads are already in three figures.
The band will play two intimate budget-priced shows in London and Berlin to launch Death, Stench Of, including the opening show on September 12 at the new 17,000-capacity O2 World arena in Berlin — just outside in the car park, under the far lights. There will be a hat out for any offerings, tomatoes being welcome if not too rotten.
The single "Cyanide" has been offered to band members wishing to take themselves out of their misery.
Get daily email alerts of new NewsTechnica!