KINDLING, The Amazon, Monday (NTN) — Internet eBook piracy is a "colossal" problem, the Publishers Association warned last night, thus alerting every Metro reader they never needed pay for a book again, having spent the last few years getting thoroughly used to having all their music and movies for free.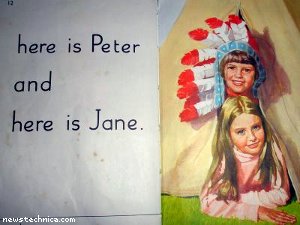 The own-goal of giving superlative publicity to their own replacement was applauded by the music industry, which is soon to be purchased at an end-of-business clearance sale by Google. "We suffered for our art," said Feargal Sharkey, "now it's their turn."
Some authors disagree, having had spectacular success with giving away material online. "I mean, you can say, 'oh, it's different for Neil Gaiman, he's an exception, he's actually talented and worth reading,'" said Cory Doctorow. "But on the other hand, there's me."
Some authors have placed "logic bombs" in online books. The new Jeffrey Archer novel has been released in a format booby-trapped with text written by Jeffrey Archer.
The Pirate Bay commended information wanting to be free "or at least very cheap indeed" and noted the powerful incentives to untrammeled political discourse afforded by epilepsy-inducing flashing ad banners and browser popups for online poker and Russian mail-order brides.