NO MICROSOFT WAY, Redmond, Wednesday (NTN) — Microsoft has unveiled its new Zune One and Zune Two mobile phones for unusually stupid social-networking enthusiasts in their late teens and early twenties with a higher income than their IQ.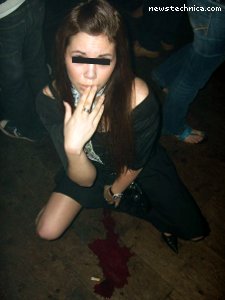 Team leader Roz Ho said the company had tried to create a Microsoft gadget that people actually wanted to have, like the XBox 360, but that actually worked properly.
"Get your Friendster and your MySpace!" said Ms Ho. "We studied consumer habits and built the perfect phone for the, uh, 'social generation,'" she air-quoted, "to make it 'fab' and 'bling' — I mean, of course, 'Bing!' — for people too dumb to work an iPhone to share their lives moment to moment."
The handset is of simple design for simple people. The keyboard engages caps lock at random and interjects common "chat" acronyms like "LOL" and "OMG" and "RTFM" should too many words in a row be spelt correctly. A breathalyzer automatically switches on the video camera in the event of excessive alcohol consumption. As well as the usual daily crashes, the Blue Screen of Death can be invoked by the user so as to have a suitable excuse not to answer a text. Later revisions of the phone may include making voice calls.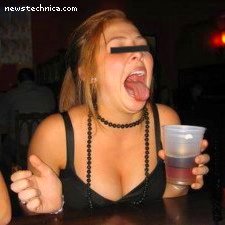 "We are excited to be the exclusive carrier for this exciting new Microsoft phone in the exciting US," said John Harrobin, Senior Vice President of Paperclip Filing, Morning Drunkenness and Excited Press Release Quotes at Verizon Wireless. "Because we fucking hate you people. We really do."
Roz Ho was previously leader of the Microsoft team that lost all the data on everyone's T-Mobile Sidekick phones last year when the systems team was told not to bother with backups.