ADULT AREAS ONLY, Vegas Baby, Friday (AnythingThatMovesTechnica) — The perfect Google experience is a myth, say Microsoft marketing researchers at the Consumer Electronics Show.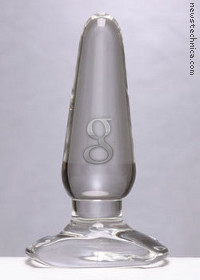 "The GSpot is a figment of technologists' imaginations," said marketing researcher Andrew Burri, "encouraged by tech news sites and freetards. Even if it did exist, it would be entirely non-standard and unsuited to the needs of an overwhelming majority of users. The ones who buy from us, anyway."
But Linux users protested vociferously, saying the research was flawed by deliberately excluding the experience of those who could locate their own methods of personal fulfilment with the fantastic ease of long — perhaps excessive — practice, despite difficulty in finding other people with any interest in locating said areas on them.
Apple declined to comment, but were widely rumoured to be bringing out a forthcoming iSpot, for thirty-minute extended sessions of tantric bliss at twice the price.
Microsoft reemphasised their desire to be a player on all relevant platforms, whether that be consoles, desktops, mobile devices, beds or the back of vans. They will be countering with Microsoft WinCock, a "pounding and fulfilling consumer experience." The demonstration device randomly failed at the crucial moment, but Mr Burri reassured attendees that he was terribly sorry and this had never happened before.