EAT Y'SELF FITTER, The Priory, Thursday (NNN) — Professor David Nutt, the government's chief drug misuse advisor, has been called upon to resign after stating the bloody obvious fact that alcohol is frequently more harmful than cannabis or Ecstasy.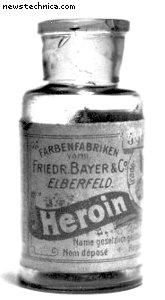 "Alcohol ranks as the fifth most harmful drug after heroin, cocaine, barbiturates and methadone," he said today. "Tobacco is ranked ninth. Cannabis, LSD and ecstasy are ranked lower at 11, 14 and 18 respectively. Shoooooom wibble wibble fairy blonk wuhwuhwuhwuhwuh," he added as he levitated and zoomed out of the window.
"We are outraged," said Home Secretary Alan Johnson. "This feckless statement of mere truth could derail all our attempts to control drugs and crime in an economically and socially responsible manner."
The economies of poorer areas such as Hackney and Brixton largely revolve around drug dealing and associated criminal activity. "Without appropriate penalty-sustained drug pricing," said Mr Johnson, "young persons will have no reasonable local entrepreneurial aspirations. They might have to get jobs or something. Furthermore, how are our knifemakers and ambulance staff expected to stay in work?"
Policing is also a major concern. "How would we get away with police openly patrolling with machine guns in Tooting? Professor Galileo's work is an interesting intellectual exercise but is sadly ill-connected to the realities of modern society. It's nice that he tried so hard, but it's as if he expected us to actually care what he produced.
"Next he'll say we should stop lying to children. How can they grow up right without a proper undertanding of what it takes to get a politician's attention? In any case, after the War on Drugs, we have the War on Science. For the election, I'm pretty sure we'll need a War on Arithmetic as well."
Dave "Iggle Piggle" Cameron advocated a "more reasoned" approach when the Tories take office in June. "We'll steer people to more socially redeeming chemical recreations. Bollinger at the Millwall game, what? And a tin of really quality snuff, since smoking is bad. Just say no, kids!"