KARADZIC, Seattle, Tuesday (NNN) — Microsoft has commenced its "Windows 7 Was My Idea" campaign, a series of TV advertisements required of it after its conviction in the International Computer Criminal Court in the Hague for crimes against productivity, office workers and the human brain.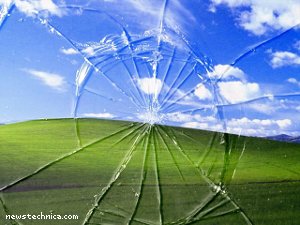 The advertisements feature the software developers and project managers responsible for some of the most famous features of Windows. Many had to be tracked down to jungle lairs in Paraguay, where they were hiding under cover of being mere ex-Nazis.
Particular public favourites include a sixty-second spot of the unnamed developer responsible for the system rebooting by itself after a background update, running random programs off a web page automatically, Windows Genuine Advantage and, especially, that fucking paperclip, being whipped by demons with barbed-wire Apple and Tux logos on chains on a live video feed from Hell while Adolf Hitler curled his lip in disgust and Steve Jobs laughed long and deep in the background.
Further punishments for Microsoft have been delayed as the Linux enthusiasts working on sentencing have yet to agree which distribution to run the hanging software on, and can't get the FreeBSD and OpenSolaris users to shut up for a tick.
Get daily email alerts of new NewsTechnica — home delivery via Feedburner!