NEVER AGAIN, Well Hardly Ever, Sunday (NNN) — In a "Back To Basics" return to fundamental working class values, or a reasonable substitute, Labour has announced that CCTV will be used to keep the worst families in Britain in line, children's secretary Ed Balls announced to the Sunday Excess yesterday.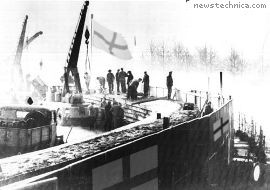 "We have a £400 squillion PFI plan to put the very worst problem families under 24-hour CCTV supervision in their own homes to ensure that children attend school, go to bed on time and eat proper meals. Privatised security guards will carry out on-the-spot checks. Their parents will be hooked to a polygraph and questioned on whether they have gone over Department of Health recommendations on alcohol consumption per week.
"But don't worry! It won't happen to you. Just to those chavvy yobs down the street. Discipline!"
In the run up to the next election, Labour has sworn to get back in touch with its grass roots, or what New Labour remembers about them. "We'll imprison asylum seekers! Particularly in BNP-voting areas! Swan-eating illegalised! Public massacres of gyppos! Bring the kids! Fun for all the family! Pitchforks, torches and page three girls supplied! The Tories can't possibly outdo this one!"
Dave Cameron said he probably couldn't, but he'd "give it a good old go. Defend our title, what? Norman Tebbit back in Cabinet, that should be a good start. We just have to keep mirrors and sunlight out of range."
Get daily email alerts of new NewsTechnica!