SHOCKED, SHOCKED, Casablanca, Friday (NNN) — Giving in to public pressure, the House of Commons yesterday revealed all MP expense claims for the past five years, heralded on the front page of every newspaper today with pictures of large black rectangles and all cryptic crosswords and Sudokus being replaced with public participatory efforts to go through the raw data looking for the most jawdropping claims.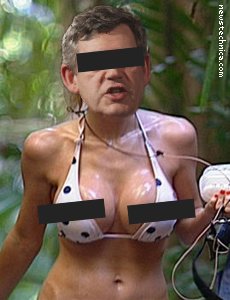 "I am shocked and appalled," said Prime Minister Gordon Brown, "that my government would conceal its expenses from its leader, who knew nothing of this at all, and then attempt to conceal the concealing. Don't they trust me?"
The results were fed through an experimental Cleanfeed Internet filter, switched on after the Ministry of Defence had asked BT to block all UK access to Wikileaks.org to conceal the documents showing they had accidentally revealed the location of MI5 as oops, it's slipped my mind.
"Revealing MPs' expenses will only grant succour to journalists and paedophiles," said the Internet Watch Foundation. "Trust us on this."
"I can categorically assure taxpayers that arse feck we're busted," said retiring Speaker Michael Martin.
The Liberal Democrats have signaled their intention to seize the day, look this gift horse in the mouth and completely fail to turn it to anything resembling electoral advantage. As usual.
Get daily email alerts of new NewsTechnica!