BAGHDAD, Seattle, Wednesday (NNGadget) — Microsoft is discontinuing its Microsoft Money personal finance management product.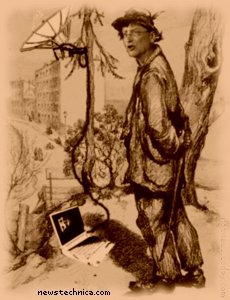 In a press release touting the third annual MSN Money "Customer Service Hall of Shame and Hall of Fame," Microsoft was first place for shame, followed by XBox at number two and Windows Live Search at number three.
"It's a mix of what's going on in the market," said marketing marketer Adam Sohn, "what makes sense for long-term for us and a little bit on consumer behavior. We have of course notified both customers."
Other Microsoft products discontinued this year include OneNote, MSN Groups, Office Accounting, Office Live, PerformancePoint Server, the Origami netbook, the Microsoft Business Intelligence Conference, the company picnic and five thousand employees. Though they're still spending $100 million to advertise the Microsoft Bob Hope search engine.
The associated MSN MoneyCentral site provides Web content to help users manage their personal finances. "The site will continue," said Mr Sohn, "as a resource for customers looking to manage their finances. We'll be including lots of tie-in information from our Encarta encyclopedia." A staffer frantically tried to get Mr Sohn's attention at this point.
In keeping with the Great Recession and Microsoft's financial prospects in the last year, the software will be rebranded and reissued as Microsoft Debt.
Get daily email alerts of new NewsTechnica!