SACCHARINE MITTENS, Bermondsey, Thursday (NNN) — Grieving Jack Tweed wants to open a "high-class" Jade Goody-themed restaurant in East Angular, Essex, named in her honour.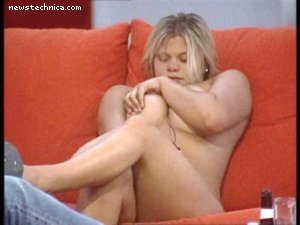 It will serve "international cuisine" and the menu will reflect Ms Goody's taste in food. "Chips goes with everything, dunnit." A large waxwork of Ms Goody will be out front, halo in place and surrounded by an angelic ensemble of Shilpa Shettys. Diners will be required to finish their meals before the 7:30pm curfew.
"Max Clifford's picking a good sensitive name. 'The Comic Relief Peasant' is a hot favourite. He thought it'd go down better than 'Wringing The Corpse Till The Pips Rattle.'" Tweed is, of course, in talks to do a reality show on the subject, to be a tie-in with Ms Goody's cancer diary, the movie of her life, Death of Jade performance art and a "tribute" appearance by Jaiden Michael on Big Brother 10.
Mohamed al Fayed has announced his suspicion that the Duke of Edinburgh gave Ms Goody cancer. "And Wendy Richard."