BARKING, Utterly, Wednesday (NNN) — The British National Party's conference karaoke has been cancelled owing to the song list going missing.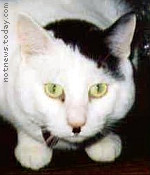 TalkSport DJ Rod Lucas has been fired. "Jonathan Ross was only suspended for twelve weeks!" Mr Lucas will be bringing suit, said his solicitor, BNP member Mr Blobby.
Songs from the list include "Keep The White Flag Flying", "The Story Of The Whites", "Ivory and Ivory", "99 White Balloons", "Lolcat Has Only Got One Ball" and the singalong favourite "Here We Go", although organisers have to be sure to distribute the lyric sheet first.
Nick Griffin reassured the public they would stand firm. "We swear that we will never give you up. We will never let you down. We will never run around or desert you." In a later comment, Rick Astley told the twat to fuck off.
The BNP constitution specifies that all singers must be white and the music list must be ethnically cleansed of any funkiness or natural rhythm. Rick Astley still told the twats to fuck off.
The Labour Party's complete song list has also been released, to no interest whatsoever and a rejection letter from Wikileaks.
Get daily email alerts of new NewsTechnica!