HIGH STREET, Peshawar, Friday (NNN) — The Home Office has expressed its grave concern at a CIA report claiming that Osama bin Laden is not at the centre of Al-Qaeda of late.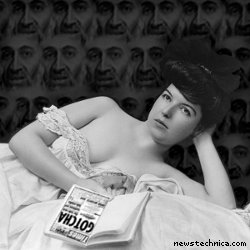 "This is an outrage up with which the British people shall not put," said Home Secretary Jacqui Smith. "If Al-Qaeda were in fact merely small groups of malcontents in groups on the Pakistani border, worried that Barack Obama would be too nice for their recruitment prospects, there would be no need for all our plans. Which is, of course, ridiculous."
"lol its simple," said thesun.co.uk forum commentator tim_osman_663. "tax barrick obama bin larden out of his cave. send sum haringay social werkers aroun, theyll giv him a cup o tea. IF YOU GOT NUTHIN IN YOR CAVE YOU GOT NUTHIN TO HIDE. End Of!!"
Ms Smith stressed the necessity of the Government's identity card scheme, noting that the proposed laws specifically required terrorists from the back country of Pakistan to present their cards upon the request of a policeman, or when suspected of lurking under the beds of our proud innocent British womenfolk.
The CIA reiterated that "the war is far from over" and bin Laden remained the greatest imaginable threat to the USA. "We're sure we can convince Mr Obama of this, even as we failed to convince Jack Kennedy. If you know what I mean."