ZDNET.MICROSOFT.COM, Blogosphere.NET, Wednesday (NNGadget) — As Microsoft continues to prepare for the 2009 2010 launch of Windows 7, it today issued a plea through its network of objective opinion-shapers: Don't let the journalists near it.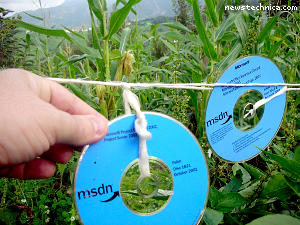 "We understand that many journalists use Macs," said CNet marketing marketer Don Reisinger. "This means they necessarily suckle at the Satanic rear passage of Steve Jobs. We cannot countenance their bias. Journalists are responsible for all those signs outside computer shops offering to replace Vista with XP. When was the last time you saw the entire technology field stop and wait for an announcement from any other company besides Apple? It's so unfair!"
Smears and slanders also come from obsessive overweight nerdy Mac-using Linux geek troublemakers who run "benchmarks" and "tests." "It's horrifying bias from the 'reality'-based community," said ZDNet marketing marketer Mary Jo Enderle. "We understand that, just because Vista was 40% slower than XP and Windows 7 is the same speed as Vista, the nattering nabobs of negativism are already writing press releases condemning it as 'not enough of an improvement.' It's so unfair!"
"Mactards are like concentration camp guards," said Guardian marketing marketer Jack Schofield, "brutalising 'I'm A PC' users and" [This comment has been removed by a Guardian moderator. Replies may also be deleted.]
"The only reason Vista failed was because Microsoft planned for it to fail," said Reisinger in an earlier ad-banner troll post. "It was a fantastically subtle double-bluff! They did the honorable thing in the face of the vile calumnies spread by Apple. It's so unfair!"
Microsoft will be debuting Windows 7 on a new 17″ Asus Eee Ultra-Portable Mini-Netbook with 8GB memory and a 2GHz quad-core processor. Battery life is up to twenty minutes in preliminary tests.