DO-AS-YOU-PLEASE, Faraway Tree, Friday (NNN) — The Easter Bunny should be discussed in school science lessons rather than dismissed, says Professor Michael Reiss, director of education at the Royal Society and of infiltration at the Discovery Institute.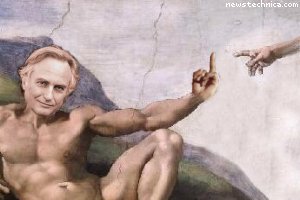 "If pupils have strongly-held family beliefs about the Easter Bunny, such ideas should be explored," he said. "Easterbunnyism, Fatherchristmasism or the contemporary militant Tooth Fairy jihadist movement are best seen by science teachers not as a misconception but as a world view. This is more valuable than simply banging on about 'reality.' Reality-based thinking is vastly overrated and certainly won't prepare children for a career in the City or in government."
Rev Prof Reiss, a biologist and Church of England minister, estimates that about one in 10 children is from a family which instructs its children in the Tooth Fairy theory of dentistry. "Obviously, these are from the stratum of society with more spare 50p pieces."
Simon Underdown of Oxford Brookes University disagreed. "With so much to be crammed into science lessons, it is not a worthwhile use of time to include lessons on Easterbunnyism. We have monthly standardised testing to coach pupils on."
The Royal Society quickly put out a statement affirming that it is opposed to such concepts being taught as science. Professor Richard Dawkins is working on a children's text on useful ways to quickly construct street-corner gallows and burning stakes for rehabilitation of the religious.