TELLYHOUSE, Cable and Witless, Wednesday (NTN) — Virgin Media will shortly trial 1.5Gbps cable Internet, but only to festering dot-com media cocks who live actually around Shoreditch itself.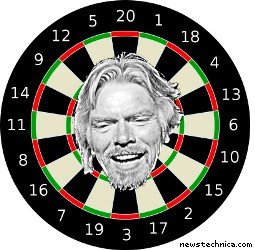 "As the pace of technological change increases," said the ISP in the press release all the papers copied word for word, "it is vitally important to public health that these people have as absolutely much incentive as possible never to leave their homes. Wanking themselves silly over gigabytes of high-definition porn also reduces their likelihood of reproducing."
With the warmer weather, the Hoxton toxic waste pool has been growing and spreading, with reports of hipster infestations washing up as far afield as Hackney.
If the creative industries cannot be kept under control, by 2015 the entire population of Britain may be beret-wearing latte-sipping surrender monkeys telling you how much they just can't stand hipsters. Virgin Media is currently rolling out 100Mbps broadband to two million of the most endangered residential premises in the hope of effective quarantine.
In the wider world, high speed Internet will apparently let consumers access all manner of as yet nonexistent socially-redeeming services made of magic beans and pink unicorns, which actually means BitTorrenting a pirated movie in under five minutes. And hitting your download cap in another ten.
Virgin Media also announced that its overall revenue for the first quarter was up 5.7 percent to £982m, as a result of the utter lack of any correlation between making money on a service and actually being able to provide it in a manner even slightly resembling reliability or competence.