HUMBERT, Switzerland, Friday (NTN) — Roman Polanski has thanked creepy rape apologists worldwide in his battle to avoid extradition to the US for the artistically necessary 1977 drug rape of a 13-year-old girl.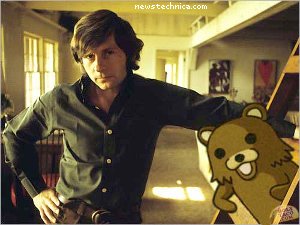 "Messages have come from supporters of drugging children and fucking them from across the world," the Oscar-winning rapist wrote in an open letter published on the website of French intellectual and drug rape apologist Bernard-Henri Levy.
"I would like every one of them to know how heartening it is, when one is locked up in a cold, bare cell — and my luxurious ski resort chalet is a cold, bare cell to me — to hear this murmur of human voices and of solidarity with drugging and fucking young girls."
The 76-year-old director is now under house arrest in Switzerland and facing extradition to the United States where he could be sentenced for having drugged and fucked a 13-year-old girl he was photographing in 1977. He fled the country in 1978 on the eve of sentencing because he believed a judge might actually dare put him, of all people, in jail on some trumped-up pretext.
"It's clearly victimisation of an artiste by a judge who just doesn't understand Hollywood," said celebrity drug rape supporter Whoopi Goldberg. "Luring in kids, giving them drugs and then sodomising them mercilessly and brutally is what this town was built on. The camerawork on the images of the drugged young girl's anus skewered on the end of Mr Polanski's genius cock as she mumbled 'no, stop, no' was particularly awe-inspiring. You don't get work like that for free."
The "Free Polanski" movement is widely considered even wackier than hip-hop's periodic "Free Some Guy Who Totally Deserved To Go To Jail" movements.