LANCETHRUST, Gruntfuttock, Tuesday (NNN) — Researchers disappointed millions of mediocre men today when they concluded that dosing your girlfriend with testosterone won't get you lots of free sex either.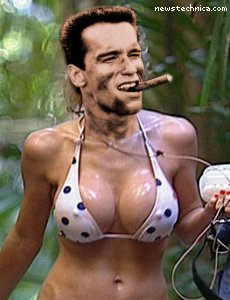 Procter & Gamble's Hornymoma patch is prescribed to boost libido in women with hypoactive sexual desire disorder, which is defined as persistently diminished or absent desire for sex with medical researchers. Researchers said the patch's effectiveness could not be proven, and that it also led to such side-effects as stroppiness, an uppity attitude and a really quite impressive right hook.
"The effects on my wife were not at all what I'd first pictured," said Dr Ike Iheanacho, walking in with a waddle, tenderly rubbing his hindquarters and declining all offers of a chair.
Procter & Gamble said Hornymoma had been thoroughly tested and had been shown to be effective, giving their quarterly numbers a proud and vigorous response with lasting power.