CHUGGERS, NSPCC, Tuesday (NNN) — Applications for children to be taken into care in England have risen sharply in the wake of the case of Baby P.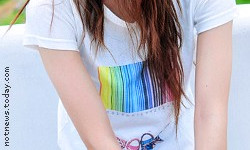 Children's Minister Ed Balls has unveiled well-thought-out and in no way hurried plans for every area of England to be covered by a Children's Trust Board (CTB), which will "absolutely prevent" all possible abuse, as demanded by right-thinking members of the public and their favoured newspapers.
"We see this as the only way to assure the safety of children," said Mr Balls. "No training, no qualifications, no criminal records bureau check … parents are the last people you'd want having anything to do with children."
Incoming infants will be DNA sampled, barcoded, issued with My First ID Card (in comforting baby-blue and soft-pink) and stacked in Ministry of Education Upbringing Centres — to be constructed in a PFI deal with PartyPoker Beacon Academies plc — before being migrated to the JobCentre Reserve Labour Stacks upon their sixteenth birthday.
"Making sure that we develop and invest in the staff who are on this very lonely frontline service is vital," he added. Social workers will be equipped with helmets and tasers. "Experts at Haringey Council have offered training."
Get daily email alerts of new NewsTechnica!