MORDOR, Redmond, Thursday (NNGadget) — Microsoft (NASDAQ: MNPLY) has hired comedian Bob Hope to anchor a $300 million advertising campaign for its struggling Windows Vista franchise.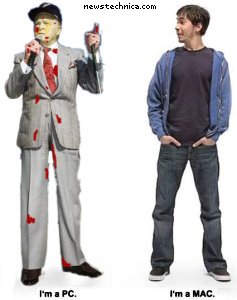 The software maker is desperate to counter popular Apple ads that personify PCs as un-"hep" and not "with it," while portraying Apple's Macintosh as the "happening scene."
"We felt that resurrecting Bob from the dead and putting him in front of our campaign was just the way to upgrade Vista's image," said Kevin Johnson, the fourth executive to be in charge of the development of Vista, just before he quit this morning. "It was also cheaper and easier than actually fixing Vista."
"Braaainnns," said Mr Hope.
Few businesses have upgraded to Vista from Windows XP, citing Vista's cost, incompatibility with older software and hardware and intrusive security features. And twenty years' pent-up hatred of Microsoft.
The campaign was created by Crispin Porter + Bogusky, whose entire workflow runs on Macs.